Some Examples of Our Work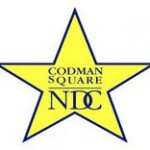 Bringing Community Organizing to the Codman Square Neighborhood Development Corporation
Case Study
In the past, the Codman Square Neighborhood Development Corporation (NDC) was primarily focused on improving the neighborhood's single commercial street, while, on the side streets, the housing was deteriorating and the streets were in dangerous condition. The NDC Board, which consisted of professionals in housing and business development, held its meetings in downtown Boston during the day.
The NDC hired Michael Jacoby Brown to develop a community organizing component for its housing and business development work. Brown worked with the NDC board to integrate new community members into board leadership. The Board began meeting in Codman Square, instead of downtown, and changed its meetings to the evenings, so community members could attend more easily. And the NDC hired its first community organizer, whom Brown trained.
Today, the NDC has an ongoing community organizing program. In addition, it has expanded its work to more fully involve neighborhood residents in housing, leadership development and broader aspects of community improvement.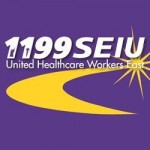 Training a Labor Union to Empower Its Workers
Case Study
Staff at SEIU 1199 Health Care Workers East in Massachusetts had traditionally focused on advocating for better wages and working conditions on behalf of their members. SEIU 1199 leadership hired Michael Jacoby Brown to train its staff to more effectively empower its members to develop the knowledge and confidence to speak to legislators and others on their own behalf.
Michael Jacoby Brown trained staff leaders how to better conduct an "organizing conversation" themselves and train others how to do it. Brown developed a customized three-day staff training program, which included doing role plays on "crafting the conversation"—the specific words that the leaders and staff use when speaking with members. As a result, staff have become effective at holding organizing conversations and at training members to advocate for themselves. The union subsequently strengthened its effectiveness by holding thousands of organizing conversations among its members.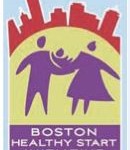 Healthy Start: Bringing Those Closest to the Problem to the Table
Case Study
The Boston Healthy Start Initiative, an effort to prevent infant mortality and low-birth weight in the Black community in Boston, hired Michael Jacoby Brown to recruit, organize and train community members to participate effectively in the coalition guiding this $6 million federally funded effort by Boston's Department of Public Health. Michael's work included insuring adequate resources to allow community members to attend meetings –including realistic methods to pay for transportation and babysitting.
He also worked with the coalition leadership to insure that agendas and discourse were conducted in a way that allowed all to be included in a meaningful way. He recruited, trained and coached the neighborhood leaders to understand the complex terms in the public health arena, so the "people closest to the problem could be effectively involved in the planning and implementation of the program". This meant often insisting that the terms the professionals used ("statistically significant epidemiological determinants") were translated into English at the meetings, so community members could participate.
He negotiated the Memo of Agreement between the City Agency and the community coalition to insure the community's voice was heard in the hiring and evaluation of the Executive Director. As a result of this work, the community coalition played a meaningful role in developing the program, effectiveness and outcomes of the work increased dramatically, and a community-oriented director stayed in her position.
Camfield Tenants Association
Case Study
The Camfield Tenants Association (CTA) hired Michael Jacoby Brown to help in the re-development of its apartment complex, owned by the US Department of Housing and Urban Development. Housing and Urban Development.During the ten years that Michael worked with CTA, the building was completely demolished and more than 100 apartments were reconstructed.
Michael first worked with tenants leaders to listen to their concerns and help them focus on their goals. In an early strategic planning session, he had them tell stories about their grandmothers. This led the leaders to realize that they wanted more than "affordable housing." They wanted a "community – a place where young people would help older folks with their groceries, where people would help raise each other's children, where there would be a sense of community and caring " — not just "100 plus units of affordable housing." Michael worked with the Association to help them recruit leaders, set goals, conduct negotiations and public meetings with various government agencies and deal with myriad details of construction – while sticking to their original vision.
Michael understood that the resident leaders were the real experts in what was needed (not the professional architects, planners and policy makers from HUD and Mass Housing). He helped motivate them to keep to their vision of community. This led to the tenants' persistent demand for a community center, which they kept to throughout the complex negotiations during re-development. The tenants' original vision of a community, and their ability to stay together over so many years, led to a successful re-development, including building a community center that now houses a computer lab, several offices, a large meeting room and kitchen.